Konstantinos Pleionis 27, Lavrio 195 00, Attica. If you need a Taxi in Lavrio you can call Taxaki Lavrio +30 2292 022 151, local charge.
Taxi – Lavrio – Taxaki Lavrio
For taxi in Lavrio you can contact Taxaki Lavrio.
TAXI – LAVRIO – TAXAKI LAVRIO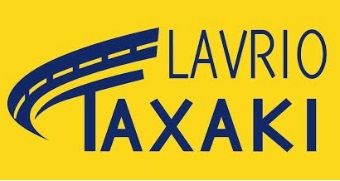 With the taxi services of Lavrio going to another level, Lavrio Taxi offers excellent 24-hour service in the transport of persons, unique experiences of excursions and tours and all this with professionalism, sensitivity and responsibility.
The aim of Lavrio Taxi is to provide multifaceted and modern taxi services covering even the most demanding needs using telematic technology to better facilitate and serve the passenger public of Lavrio.
Services:
Taxi
Taxi Services
Taxi Transfers
Simple travel service
Transfers from Lavrio to airport (El. Venizelos )
Taxi from Lavrio to Athens
Taxi Covid
Why choose Taxaki Lavrio :
Safe and comfortable movement
Professional guides
Air-conditioned vehicles
24-hour service
Ability to pay with a card
Our priority is your best service
T : 2292022151
Konstantinos Pleionis 27, Lavrio 195 00, Attica
Tourism – Travel – Taxi – Taxi Services – Taxi Transport – Safe Movement Lavrio – Simple Lavrio Travel Service – Travel from Lavrio to airport ( El. Venizelos ) – Taxi from Lavrio to Athens – Taxi Covid – Taxi Port Lavrio – Taxi Marina Lavrio – Taxi Temple Poseidon Sounio – Comfortable movement – Air-conditioned vehicles – Professional Drivers – 24-hour service – Lavrio Taxi – Taxi Sounio – Taxi