Taxiarchis, 631 00, Chalkidiki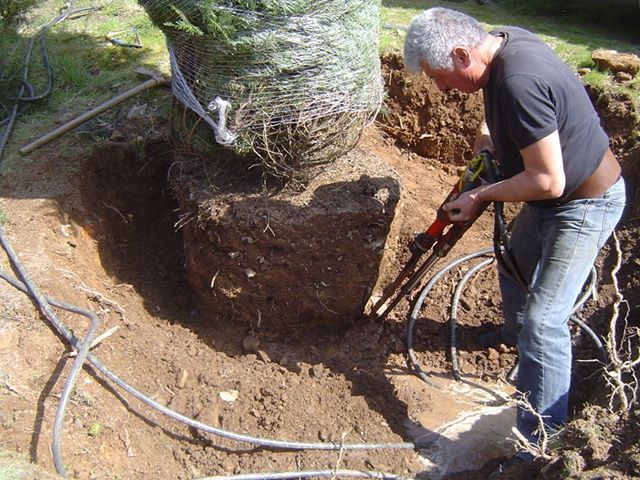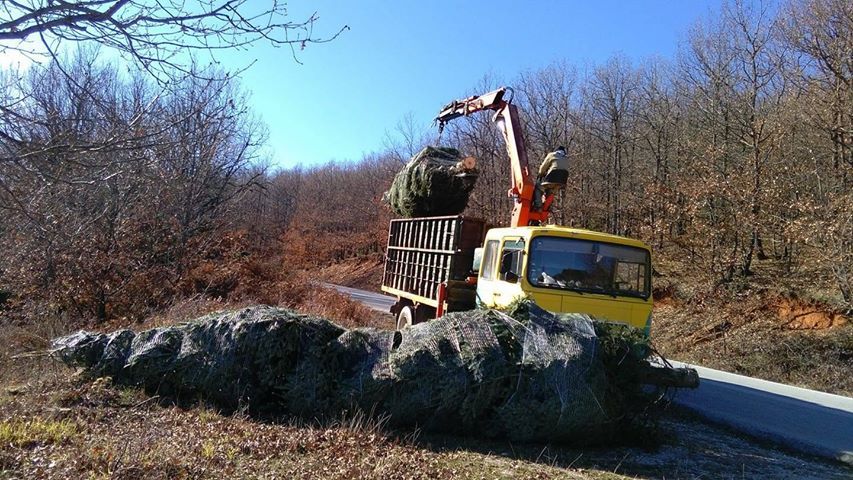 Fira – Taxiarchis – Polygyros – Chalkidiki – Mpitsios
The company "Fira Bitsios", which is active in Fira is based in Taxiarchis,in Polygyros, Chalkidiki.

Our occupation with fir cultivation began in 1984. Our priority was the organization of our nursery, process time consuming and laborious.
In our company "Come on, Mpitsios". In Taxiarchis, in Polygyro Chalkidiki , we grow Christmas trees. Have firs in a pot from 3 lt to 1500 lt and spruce in ball in all sizes, intended for configurations of spaces such as gardens, squares, parks, etc.
We guarantee their successful development, even at low altitude.
On the firs with ball using jackhammers, we trap the entire root system into a soil ball, which can weigh more than 1 ton, depending on the height of the plant.
From the end of November you can find us at our hangout in Rizopoli (Apollon Stadium) of Athens and buy, in addition to ingrained and cut firs,in order to adorn your houses and courtyards during christmas.
Products – Services:
Firs
Rooted Firs
Christmas trees
Pot firs
Spruce on a ball
Cut firs for decoration
Three-year nursery
Replanting firs in larger pots
Manager: Mpitsios Christos
T: 2371094290 – Mob: 6972986759 – 6977233991
Taxiarchis, 631 00, Chalkidiki
Plants – Nursery Taxiarchis – Nurseries Taxiarchis – Firs Taxiarchis –  Rooted Firs Taxiarchis –  Pot lets Taxiarchis  – Ball Firs Taxiarchis – Christmas trees Taxiarchis – Three-year nursery Taxiarchis – Replanting of firs in larger pots Taxiarchis – Cut firs for decoration Taxiarchis –  Firs – Taxiarchis – Polygyros – Halkidiki – Mpitsios – Elata Mpitsios – Taxiarchis – Chalkidiki.