Aliko, Naxos 843 00, Cyclades. Today you can plan the best day of your life by choosing daily cruises with Aliko Sea Tours in Naxos.
Daily Cruises – Naxos – Aliko Sea Tours
Aliko Sea Tours is active in daily cruises and is based in Naxos.
About us:
⇒ DAILY CRUISES AND BBQ :
Daily Cruises with our comfortable wooden traditional vessel , starts from Agia Anna port at 9:30 a.m. and from Alikos port at 10:30 a.m. , traveling towards the south coast of the island. The tour lasts approximately 8 hours.
Your Greek Island tour from Naxos begins with the beautiful enchanting colors of the sea and sky and the gentle breeze which heightens your senses. Starting with Initially Agiassos beach , just to relish a picturesque of the total blue scenery surrounded by small green hills.
1st stop : The Chaple of " Saint Sozon "
2nd stop(in 15 min ): the famous Rina's Sea Cave
3rd & last stop (1n 20 min ) : " PANERMOS BEACH ", with BBQ and lunch.
At 17:00 p.m. the voyage will meet its end, sailing back to Alikos port ( 1,5 min ), with memories of all the beautiful landscapes, pristine beaches, crystal blue waters , mysteries witnessed and the Aegean sun.
⇒ PRIVATE CRUISES AND EVENTS :
Private Daily Cruises for you, your friends or family to enjoy in the south coast of Naxos and Small Cyclades islands or wherever your heart desires !
Depending on the weather conditions and the event, Captain Stratis will suggest the best trip for the day.
A day full of sea, sun, beautiful destinations, Greek appetizers and wonderful hospitality.
Destinations we suggest:
Small Cyclades: Koufonisia, Schinoussa, Iraklia. Only 1.5 hour from Alikos Port .
Tiny isolated islands located south of Naxos, in the heart of the Aegean sea….
Magical islands radiated in abundance. Castles, chapels traditional villages and also mysterious sea caves where famous legends where born. Also beautiful secluded shores covered with white sand like fairy dust.
ALIKO SUNSET CRUISE :
" A day spent with the ocean , sun beautiful destinations , friends , refreshing breezes, Greek mezedes and great hospitality. "
Aliko Sunset Cruise , begins from Alikos Port in around 19:00 p.m. according to the sunset time and season, and lasts about 2.5 hours.
The voyage will be in a slow motion speed so as to track the best spot for the most extraordinary and amazing sunset of your life !
"LIFE IS A JOURNEY THAT MUST BE TRAVELED …..ALIKO SEA TOURS RELEASE TO TRAVEL YOU TO THE ISLAND OF NAXOS "
Services:
Daily Cruises and BBQ
Private Cruises and Events
Sunset cruise to Aliko Naxos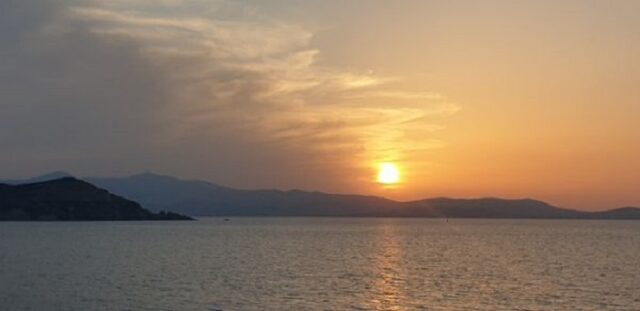 Manager : Kouridakis Stratis
T : 2285400023 – Mob.: 6936521007
Aliko, Naxos 843 00, Cyclades
Tourism – Travel – Leisure Boats – Rentals – Naxos Cruises – Naxos Cruise – Daily Cruises Naxos – Daily Cruises and BBQ Naxos – Daily Cruises Aliko Naxos – Daily Cruises Agia Anna Naxos – Private Naxos Cruises – Private Cruises and Naxos Events – Traditional Naxos Cruises – Daily Cruises with wooden traditional Naxos boat – Naxos Excursions – Aliko Sea Tours Naxos – Cyclades